EleMetals: Death Metal Death Match
KILLER new Power-Ups and Traps + Updates
---
We have some killer new EleMetals content to share with everyone! EleMetals has officially hit utter madness levels with the addition of SHARD POWERUPS this week. We're leaning into the chaos we've created - if you're skilled, you understand what to look for and can defend yourself with dash deflection, positioning, etc... but lower level players can have a chance to win.
Build Notes Feb 4, 2020
New Content coming to Full Game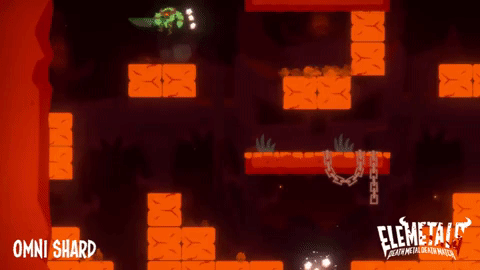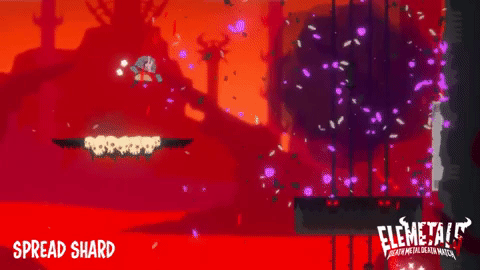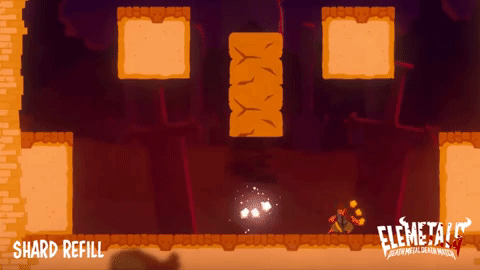 Powerups! Omni Shards, Spread Shards, and Refill Shards

Spawn system for randomized specific locations
Almost all levels have Powerups place in them
Powerup Shards replace your current Shards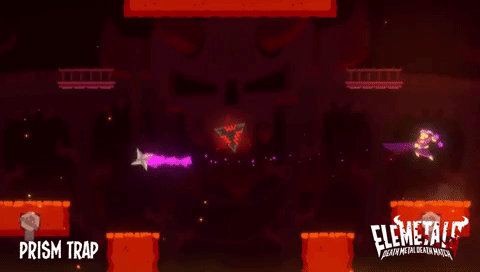 Prism Trap - Rotating Prism, shoot it with a shard and it will launch three shards back into the environment

Trap is located in some Ritual Cavern levels

Metal Haven now has Purple Goo at the bottom of some levels that will Banish player if they touch it.
Changes
New, more clear FX for charging shards and headbanging for more shards.
Players are now able to Dash Deflect off Charge Shots
Massive Attacks will now destroy Breakable Blocks/Pipes and Explode Potions
Charged Shots will now destroy shards
Souls are much more dynamic now

More movement with each press of button to bring soul back
Less effort to bring soul back, but speed increases more each death

New Aim reticle that looks more badass
Massive Attacks come in much sooner
Bugs/Fixes
Fixed bug where player couldn't shoot a shard while performing wall slide
Fixed bug where Soul animation wasn't resetting to first frame
Fixed bug where a third player couldn't join on Character Select
Fixed bug where Lava and Purple Pits weren't fully banishing players
Fixed bug where you could accidentally skip the Level Select screen
Fixed bug with End Round screen where third player UI wouldn't show up
Fixed bug where player wouldn't get Banished when their corpse dropped into Lava
Fixed bug with Ricochet platforms to make them more consistent
Fixed several sprite sorting layer bugs
Fixed Slow Zone traps in Shank Pit to have more consistent FX
Breakable blocks have more obvious cracked lines to help readability
Moving objects no longer show Blood Splats
Several tweaks to levels to make them smaller and more intense
Stay tuned on upcoming content and our full game release! Grab the Demo while you can :)

Get EleMetals: Death Metal Death Match